We pride ourselves on offering top quality wood veneers with beautiful and unique grains. Being a natural product, they may have small natural blemishes or splits. Splits often occur along the grain of the wood and can be easily repaired, as once glued into position they should be invisible.
For distinctive and rare wood veneers, see our collection of Curated & Rare Wood Veneer.
Or for special offers, visit Wood Veneer Packs, Wood Veneer Bundles & Wood Veneer Offers.
Curated & Rare Wood Veneer
Wood Veneer Packs
Read more about:
How are wood veneers cut and made?
Our wood veneers are either crown cut, quarter cut or rotary cut. Standard (decorative) wood veneers are sliced from solid timber, whereas saw cut wood veneers are sawn.

Crown cut wood veneers have more figuring usually creating a ring/elliptical design which is often referred to as the 'cathedral effect' or 'cathedral crown'. A tree log is sliced entirely across its width.

Quarter cut wood veneers generally have a 'stripy' grain. A tree log is cut into quarters and then each quarter is sliced at right angles to the growth rings.

Rotary cut wood veneers are often heavily figured with unusual and intriguing grains, often seen on Birdseye maple. A tree log is cut from the outside using a peeling technique which produces relatively larger widths.
Wood Veneer Tips
Ordering multiple leaves?
We will always send consecutive leaves if you order multiples of the same wood veneer. We know this is important should you be looking to book match them.

Please note, book matching most species on the length is often very accurate but book matching the widths (an end to end) can be quite difficult and may not create a very accurate match. This is also especially true with wider grain species such as, Magnolia (North American Tulipwood), Oaks and Pine.
Book Matching
This is one of the most popular veneer matching methods. Some of our wood veneers, especially burrs are book matched when photographed. This means 2 consecutive wood veneers leaves are opened like a book, laid side by side to mirror the grain and create a symmetrical pattern.

It can also be book matched in quarters, this is where the 'open book' is mirrored once again but using 4 leaves. This often creates a central focus. Essentially you can continue to book match until you have reached your required size… or run out of leaves.

Book matching is useful for making up a larger area with the use of smaller leaves, for when a natural large size is unavailable.

We will always send consecutive leaves if you order multiples of the same wood veneer.
Popular Book Matching Choices
Caution when sanding!
Sand with care! Please take care when sanding wood veneers, especially naturally darker toned or coloured wood veneers, in particular with the red and black dyed woods. The dust created when sanding needs to be brushed away completely before applying any type of polishing or it may become trapped beneath the polishing and be visible on surrounding (lighter) woods.

We suggest sampling your polishing method with small pieces of your chosen veneer(s) before doing so on a big project.

Original Marquetry Ltd will not be held responsible for any damage or mistakes caused to the veneer by the customer including, but not limited to sanding dust transfers or any other damage due to not testing finishing methods.
Which glue is suitable for use with wood veneers?
Pearl/animal glue is recommended for most projects and is especially good for restorations and antique pieces.

Contact glue is ideal for shaped items rather than flat, and when wood veneer cannot be placed under a press or in clamps. Please note that once two items are covered in this glue and they make contact, they cannot be pulled apart. There are no second chances with this glue!

Glue film and other wood adhesives are better suited for new projects. Ideal when the surfaces to be glued are in great condition, top quality wood veneers, and most importantly, are flat. We do NOT recommend for use with wood veneers over 0.6mm in thickness, as it may stop the glue from penetrating. If using with burr wood veneers, we recommend testing a small section before applying to the full leaf.
Product Descriptions
"The photo shows the actual veneer you will receive…"
You may see this noted beneath our product descriptions. We take our time to photograph each individual bundle to highlight a more accurate image of the veneer and its figuring or grain. We delight in this process as we feel this is extremely important especially with highly figured veneers such as burrs. Our photos are not generic to only show the typical wood species but show the actual veneer you will receive. There may be very small variations in grain as we get through the bundle from first to final leaf.
Wood Veneer Numbers
You may notice each wood veneer will have a number within its product description such as 'Boxwood Wood Veneer No. 10'. We assign a number to each bundle or log so that we can easily identify and distinguish between them. Ultimately, easing your order processing time!
Thickness & Size
Thicknesses vary but are generally available as follows. Occasionally some may differ and so we ask you to please always check the thickness stated in the product description.

• Standard (Decorative) Wood Veneer: 0.6mm
• Burr Wood Veneer: 0.6mm
• Coloured Wood Veneer: 0.6mm
• Constructional Wood Veneer: 1.5mm, 2.0mm
• Saw Cut Wood Veneer: 1.5mm, 2.0mm, 3.0mm
Coloured Wood Veneers
Shipping & Storage
How we ship wood veneers
Lengthy and malleable wood veneer is often dispatched rolled up in a cylindrical package. It should be unpacked as soon as possible after delivery and kept flat. Take care unrolling the veneer and try to avoid it from springing open, it could cause damage. Storing the veneer rolled up for a duration of time can cause the veneer to keep its rolled shape.

Burr wood veneers are naturally very delicate, and some may not roll up. We usually send these on a MDF panel.

Unfortunately, constructional and saw cut wood veneers are over 0.6mm in thickness and so cannot be rolled. Therefore, we usually send these attached to a strip of wood or MDF.
How best to store wood veneer
Firstly, we recommend unpacking wood veneers as soon as possible and storing in a cool (around 10°C), dry place. Avoid rooms with high moisture.

Keep flat and (if possible) under a weight or press. The weight should be evenly distributed.

You should also keep wood veneers away from direct sunlight or fluorescent lights as it can cause bleaching and discoloration.
Wood Veneer Species
We have a large selection of wood species available, ranging from exotic to local and native species. See below for some of our more exotic and popular types.
White Ebony Wood Veneer
From:
£

49.95
(
£

59.94
Inc VAT)
(

£

59.94 Inc Vat)
Smoked Figured Eucalyptus Wood Veneer
From:
£

16.80
(
£

20.16
Inc VAT)
(

£

20.16 Inc Vat)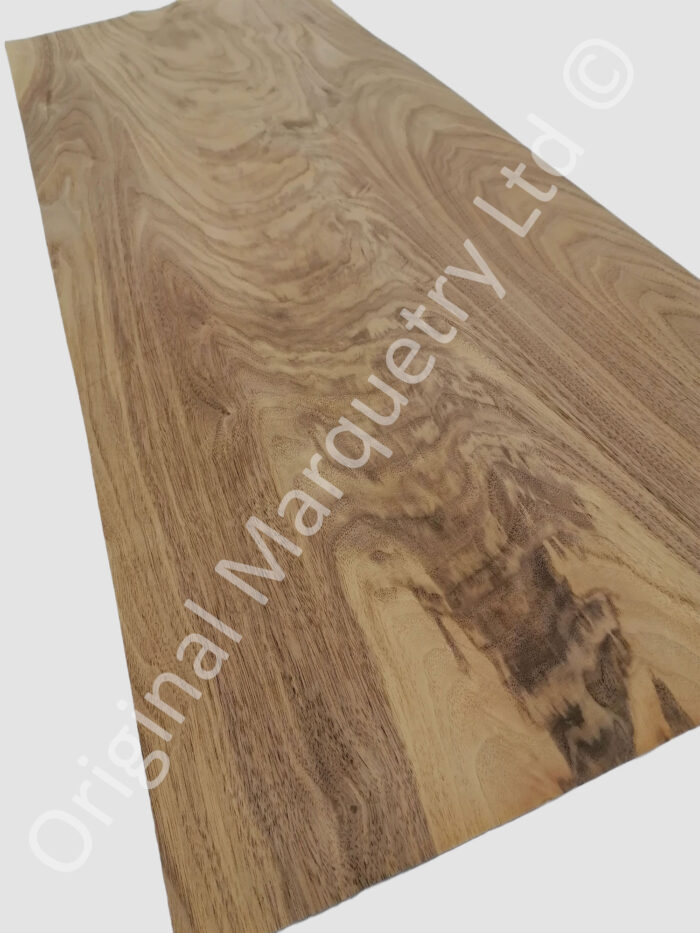 American Walnut Curl Wood Veneer
From:
£

76.95
(
£

92.34
Inc VAT)
(

£

92.34 Inc Vat)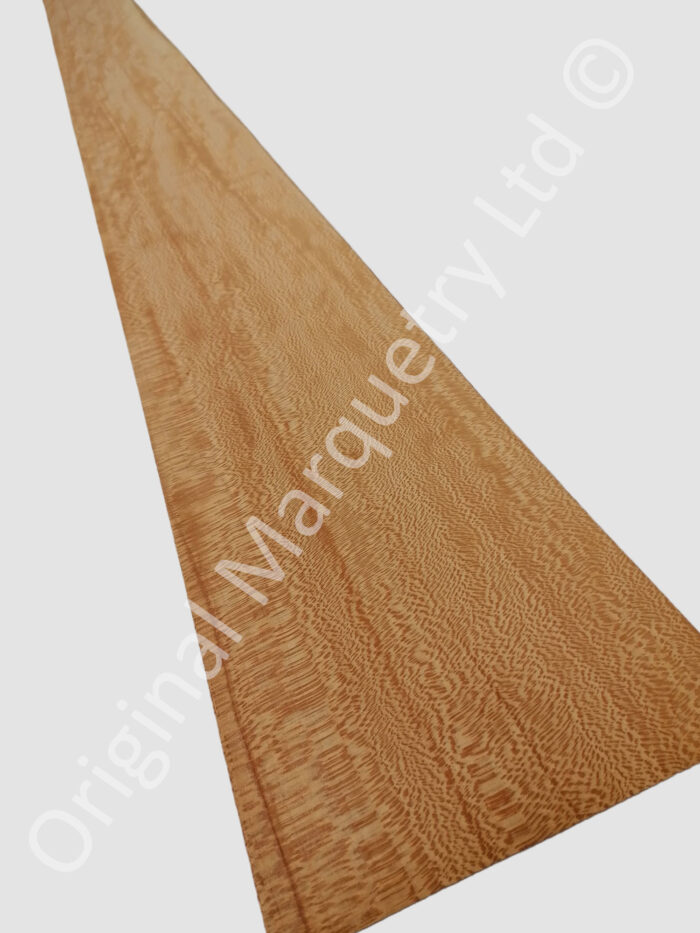 Lacewood Wood Veneer
£

40.75
Inc VAT)
(

£

47.94 Inc Vat)
(
Birdseye Maple Wood Veneer
£

254.95
Inc VAT)
(

£

299.94 Inc Vat)
(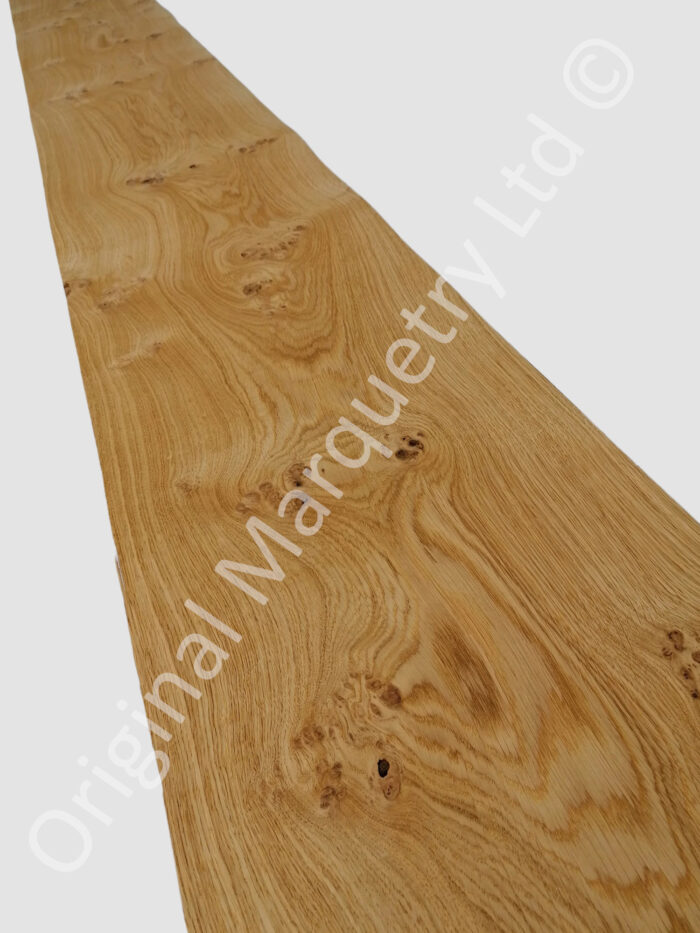 Pippy Oak Wood Veneer
From:
£

27.95
(
£

33.54
Inc VAT)
(

£

33.54 Inc Vat)
Purpleheart Wood Veneer
£

23.46
Inc VAT)
(

£

27.60 Inc Vat)
(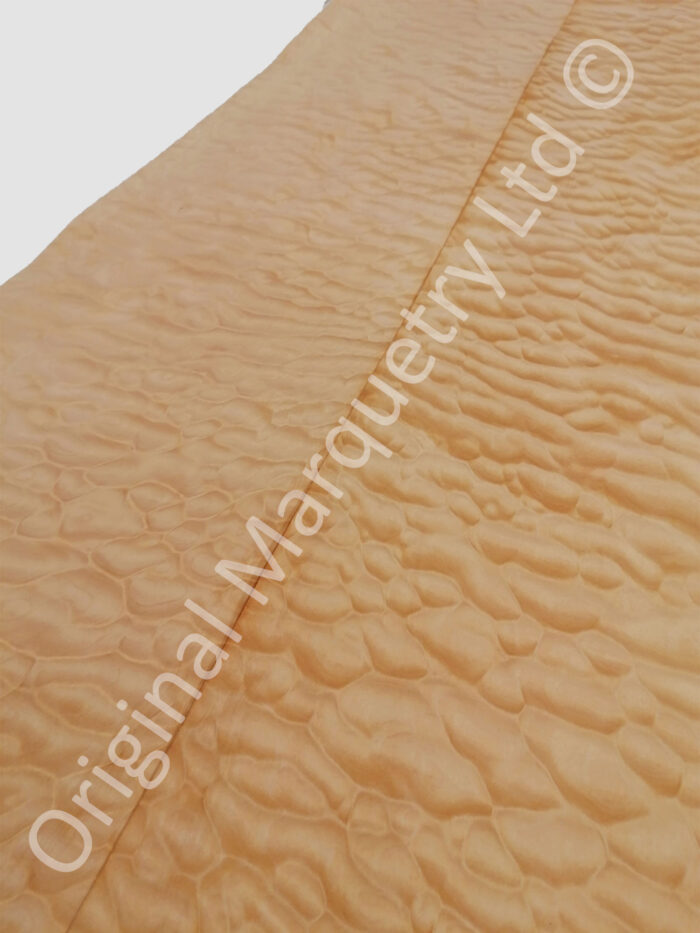 Quilted Maple Wood Veneer
£

168.50
Inc VAT)
(

£

198.24 Inc Vat)
(
We pride ourselves on quality and providing an excellent service! But don't just take our word for it!